The China Matrix Weekly Press Review
January 20th - 26th
previous reviews -- 1/20 1/13 1/6
Two precedent setting court decisions topped China Internet news over the past week. Last Wednesday, Shanghai Intermediate People's Court announced the sentencing of Shanghai resident and software store owner Lin Hai to two years in prison for "inciting the subversion of state power." Lin Hai was convicted last year and brought to trial for selling some 30,000 e-mail addresses of Chinese citizens to dissident Internet publication Dacankao. In addition to the sentence, the court fined Lin Hai $1200 and seized his computer equipment. The decision brought mixed reactions. The two year jail sentence was lighter than most industry analysts expected; subversion of the state is considered an extremely serious crime and can carry a death sentence. Lin Hai's wife, Xu Hong, felt the punishment was too harsh: "When he is innocent, even one year is too long." Some industry players within the mainland, such as Guo Liang of the Chinese Academy of Social Sciences in Beijing, have argued that Lin Hai had no right to sell others e-mail addresses and that the prison sentence was warranted on personal privacy grounds.

The following day, Fuzhou Intermediate People's Court announced it had overruled a lower court decision and found that two brothers, Chen Yan and Chen Zhui, who had been operating an Internet phone business in Fuzhou, had broken no laws. According to The China Daily, the court announced that Internet phone was "just one of many computer information services, which, according to a State Council circular issued in 1993, are not monopolized businesses."

The ruling caused temporary euphoria within business circles, especially among Internet entrepreneurs running perhaps 20 or more similar IP phone businesses throughout China. By Saturday however, the excitement was muted by a government announcement in the China Daily that "China will not open up Internet telephone and fax services for the time being." Xu Mutu, director of the Market Administration of the Telecom Bureau under the Ministry of Information Infrastructure stated that "it is not the right time" to discuss whether IP phone service is a government monopoly service or not. The announcement appeared to be designed to head off any potential wave of new IP phone services in China, following the favorable court ruling.
Relevant articles and links below:
Experts hail ruling on Net phone
SCMP 1/26

"China 10,000 Web" plan announced
Yahoo, Business Wire 1/26

China to Improve Internet Technology
Inside China Today 1/25

In China, A Telecom Free-for-All
Washington Post 1/25

Telecom sector dials into expansion
China Daily 1/23

Internet phone, fax sectors not to open up
China Daily 1/23

Cisco Systems in Cable Modem Deal
Cisco Press Release 1/22

China court backs Internet phone entrepreneurs
Yahoo Reuters 1/21

Dearth of Chinese youth online
CNET News.com 1/20

Lin Hai sentenced to 2 years
Washington Post 1/20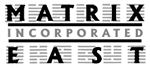 © Kenneth Neil Farrall 1999