The China Matrix Weekly Press Review
for the seven days preceding March 17th
previous reviews -- 3/10 3/03 2/10 2/3 1/27 1/20 1/13 1/6
Domestic PCs kick import butt; Compaq, Kodak, and MediaRing follow Microsoft wake with more China Net deals; Legend emerging as key player?

Domestic PC companies such as Legend, appear to have gained much ground at the expense of global heavyweights IBM, Compaq and Dell. Overall growth in China's PC market slowed, from 40-60 per cent in 1997 (estimates vary) to 13.9 per cent in 1998. The slow down was felt predominantly in the import market; domestic manufacturers experienced a more than 40 per cent increase in both production and sales volume, according to China's National Bureau of Statistics. Domestic PC sales volume has sustained a 40 per cent or better growth rate since 1994.

As the dust settled from Bill Gates' whirlwind tour through Greater China, a handful of other western companies announced China Internet deals. Compaq participated in opening festivities for its joint venture to launch China's largest Internet-based bookstore, the Beijing Book Centre Online. The joint venture with China Information Highway Corporation (CIHC), has been in development for 6 months and, according to company officials, boasts a database of more than 160,000 Chinese books. Compaq has provided servers as well as technical support. The bookstore can be found on line at http://www.bjbb.com.cn.

Internet telephony company MediaRing announced deals with the leading PC and notebook manufacturers Legend Computer Systems and Legend Toshiba China to bundle their internet phone software on PCs they produce. Kodak announced a joint venture with the State Postal Bureau of China to initiate the country's first digital picture postal delivery service in Shanghai, Beijing and Guangzhou. Called "Kodak Picture Post" the service allows users to create and send digital pictures to friends and business associates with or without PCs, through the use of post-office based service centers.
Relevant articles and links below:
US firm targets China with Internet auction service
IT Daily 3/16

MediaRing to put Internet telephony software on Chinese PCs
IT Daily 3/16

China '98 PC, telecom production surges, says statistics bureau
SCMP 3/15

Bank of China Develops Card to Resolve Y2K Problem
AsiaBizTech 3/15

OpenROUTE Networks, Inc. China Unit Awarded First Major Contract
Yahoo 3/15 (will expire)

China encourages public offerings of high-tech firms
MOFTEC 3/12

Digital picture post service launched
China Daily 3/12

Computer sector sees decrease in sales
China Daily 3/11

Gates signs landmark software licensing deals in China
SCMP 3/11

Software giant helps launch Chinese government online
SCMP 3/11

Compaq in joint e-bookstore venture in Beijing
China Daily 3/10

Microsoft: Cheap Net for China
Wired 3/10

Microsoft Unveils System To Promote Internet In China
Yahoo 3/10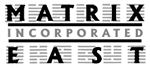 © Kenneth Neil Farrall 1999